About The Bandits Raid Alliance
The Bandit Raid Alliance - A group formed in early 2015 back on Withywindle server by few of the raiding enthusiasts. Our goal is simply to have fun while finishing the most challenging content in the game.
With the organization from the officers, Mandura, Narthor, and Champe, and the hard work and dedication of the fellow members, we have been able to accomplish every Tier 2 Challenge in Lord of the Rings. We are also the proud Original Challengers of the Throne of The Dead Terror and The Abyss of Mordath raid on Laurelin.

We are casual yet competitive players who enjoy playing games and getting high on memes, music, and banter. While LOTRO is our main game, our members also play other games on the side such as ESO, GW2, SWTOR, etc. We currently have Bandit guild in ESO and GW2 as well.
If you are interested in more information about recruitment, please refer to the Recruitment Status.
This post will consist of all screenshots and videos related to the Abyss raid and Original Challenger run.
Original Challenger Run Video: Bandits OC
Twins (Friday dec 29th):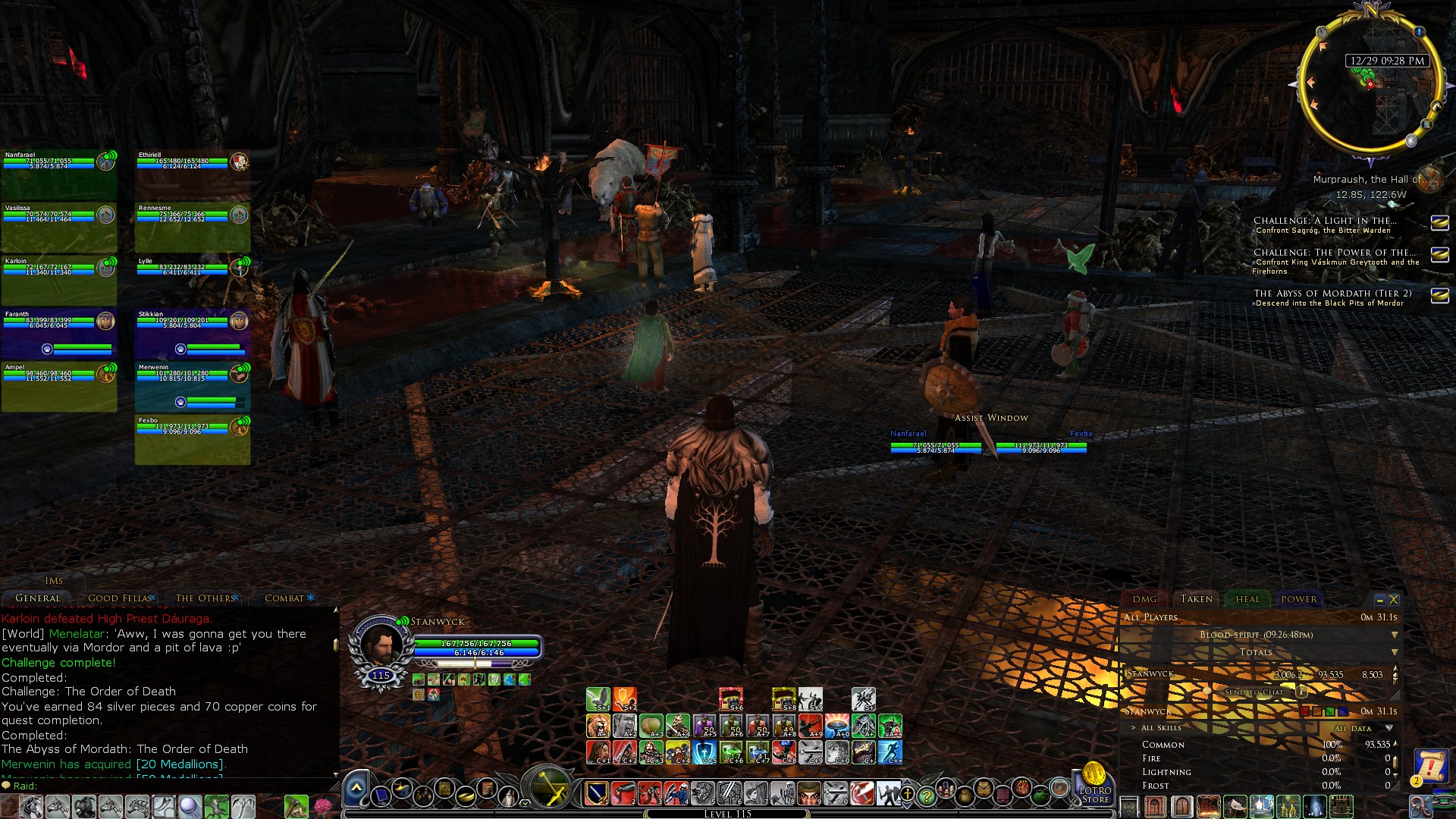 Sagróg (Saturday dec 30th):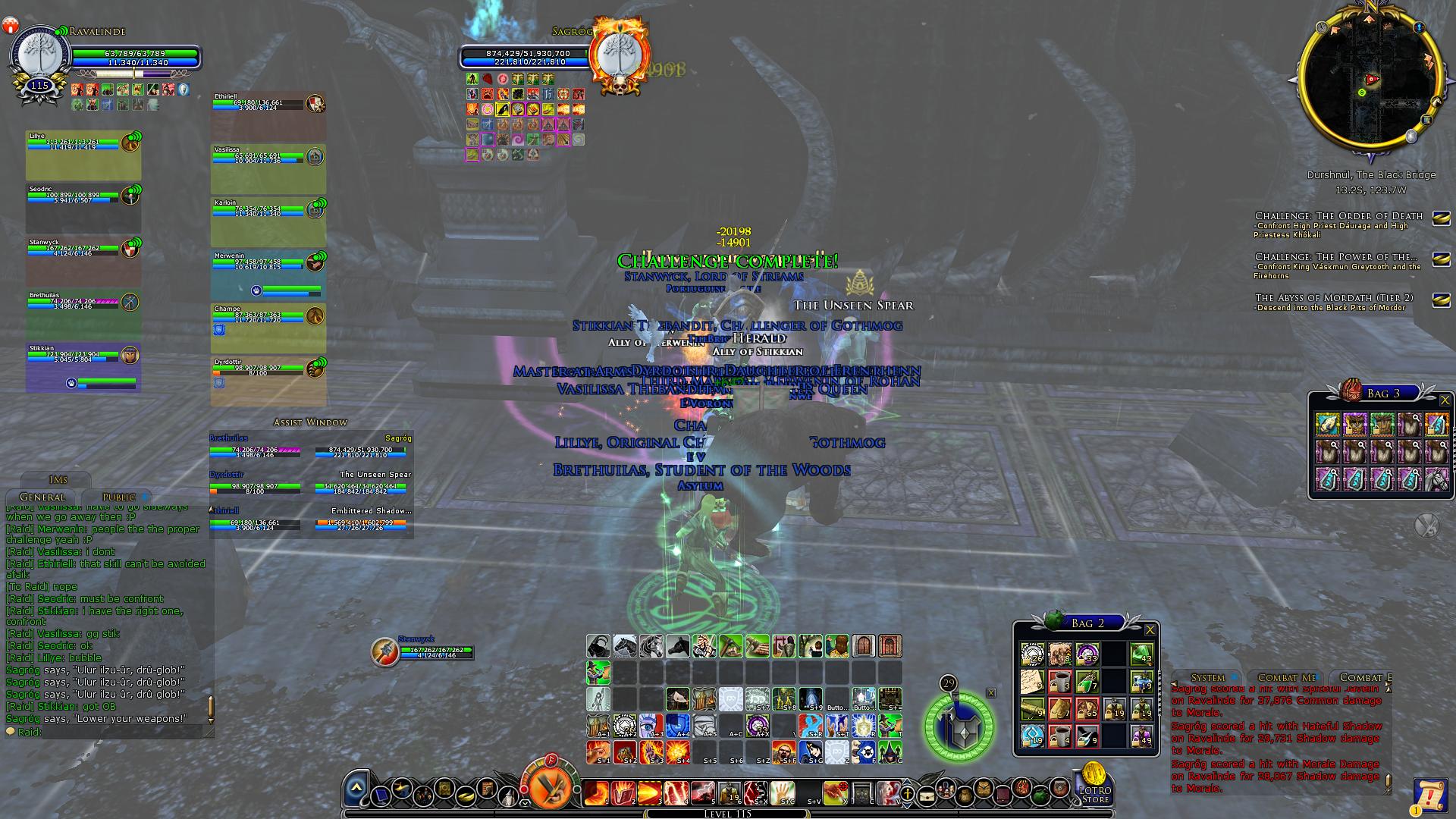 Fingar (Wednesday jan 3rd in EU time, servertime still on jan 2nd):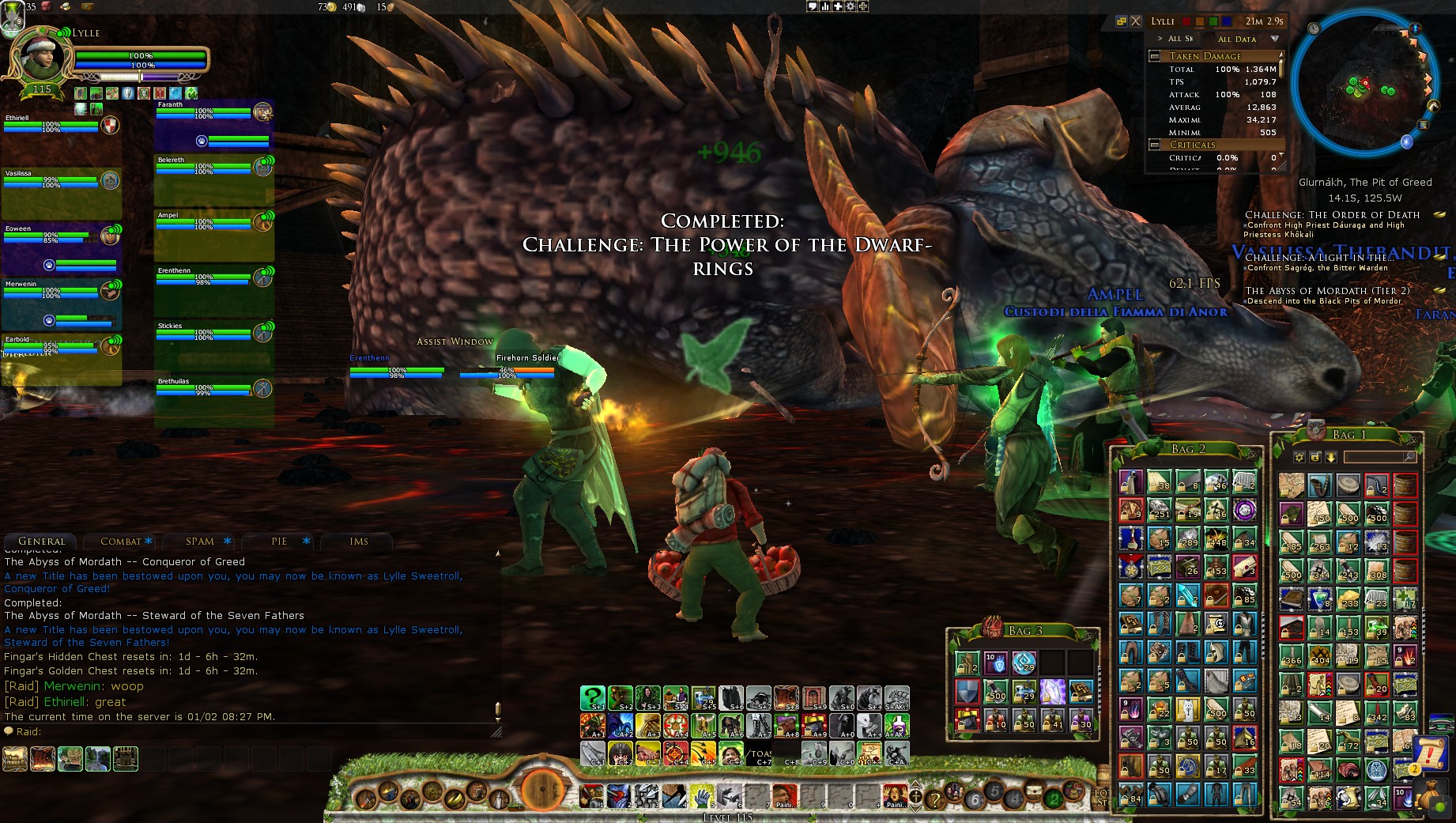 Original Challenger Run(No /servertime but the completion happened around 11pm cet on jan 4th.):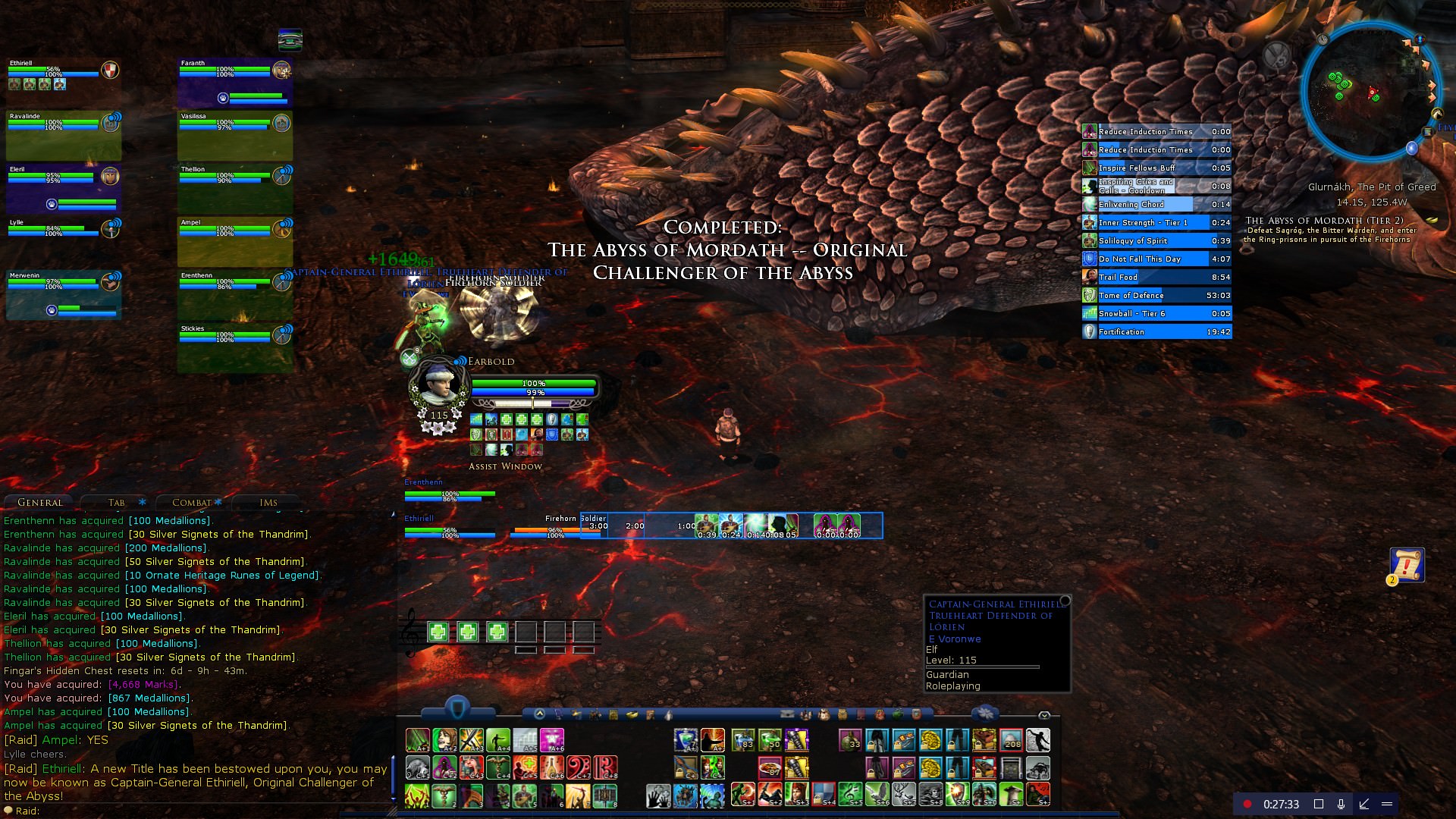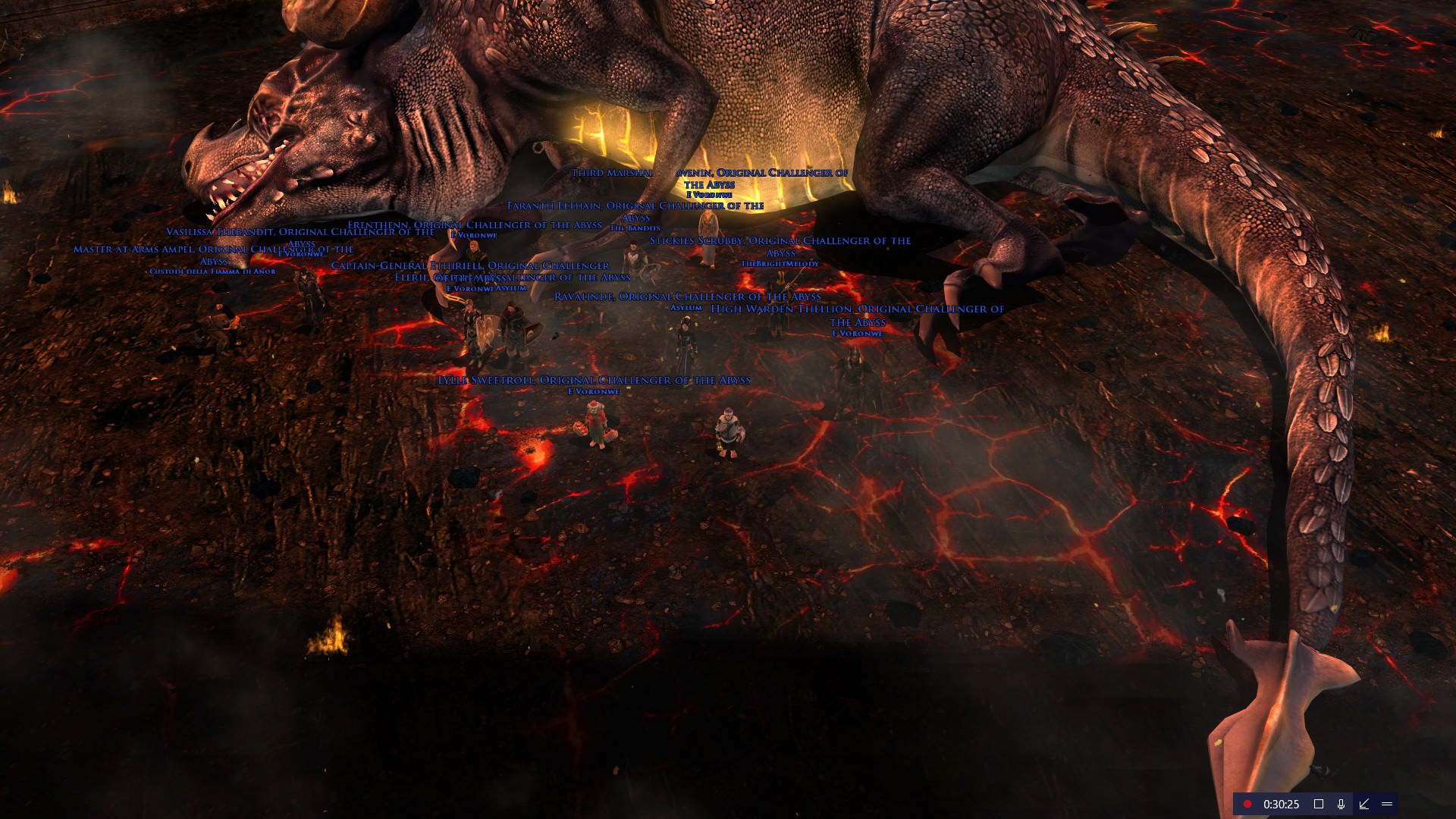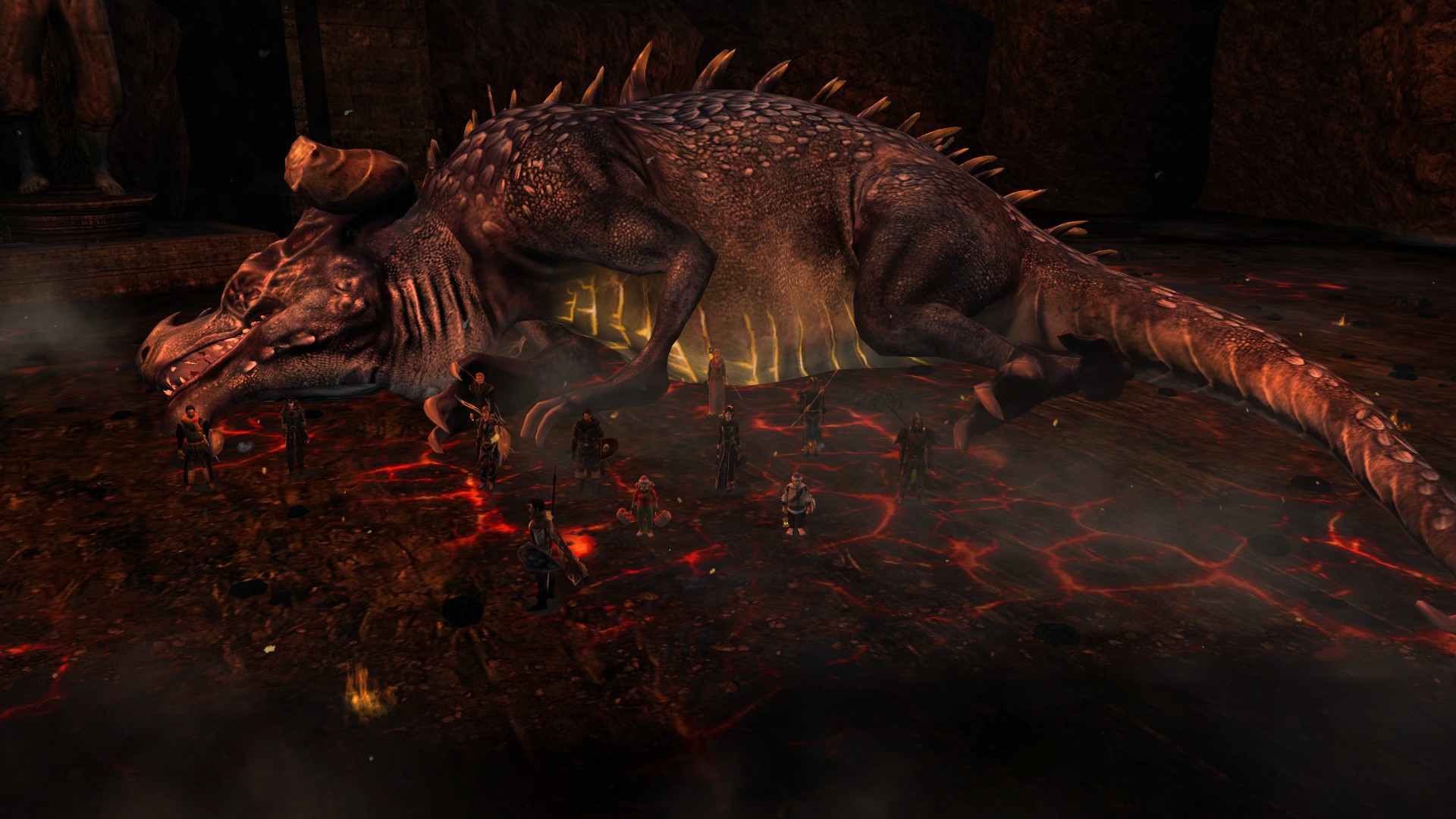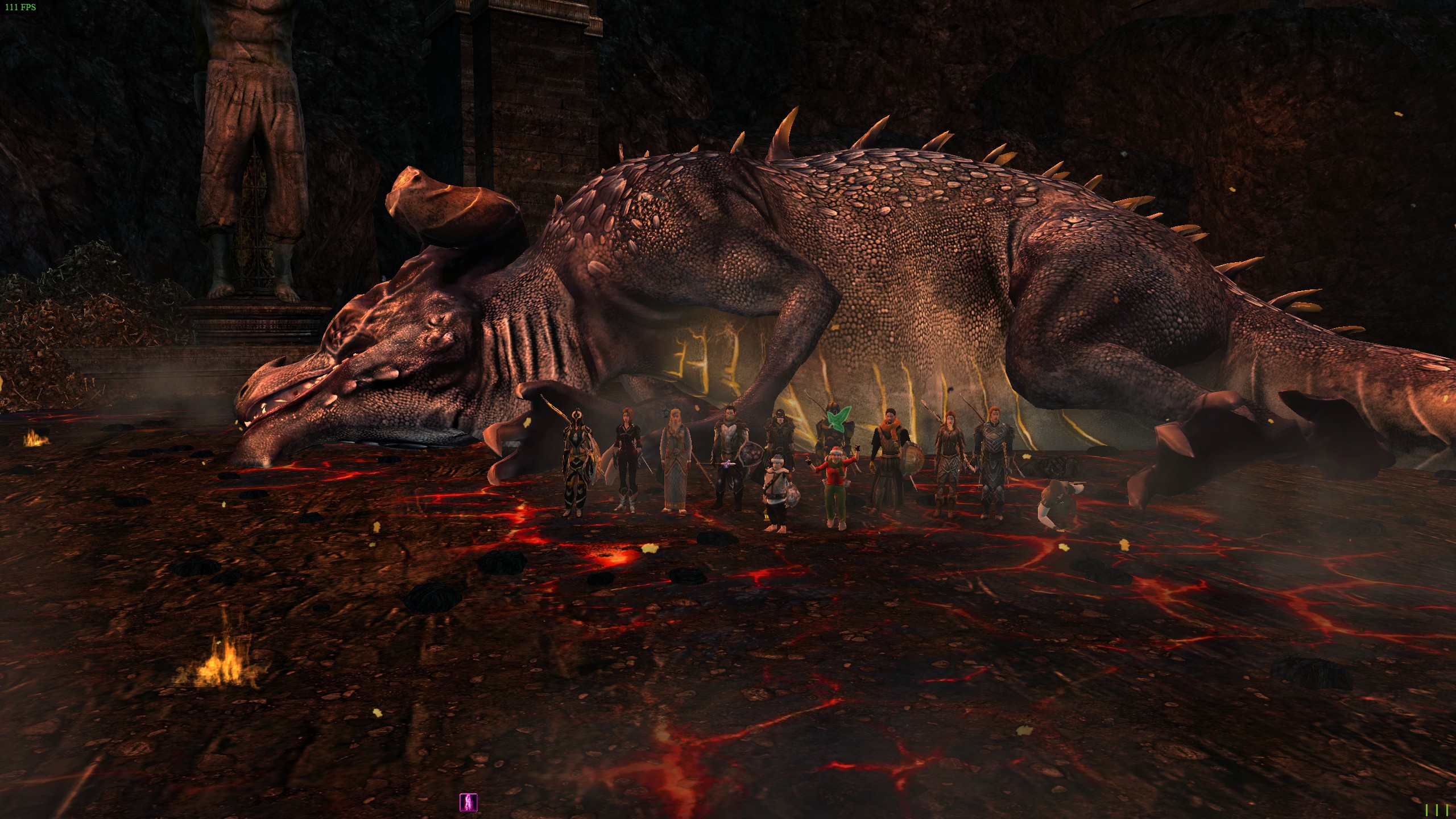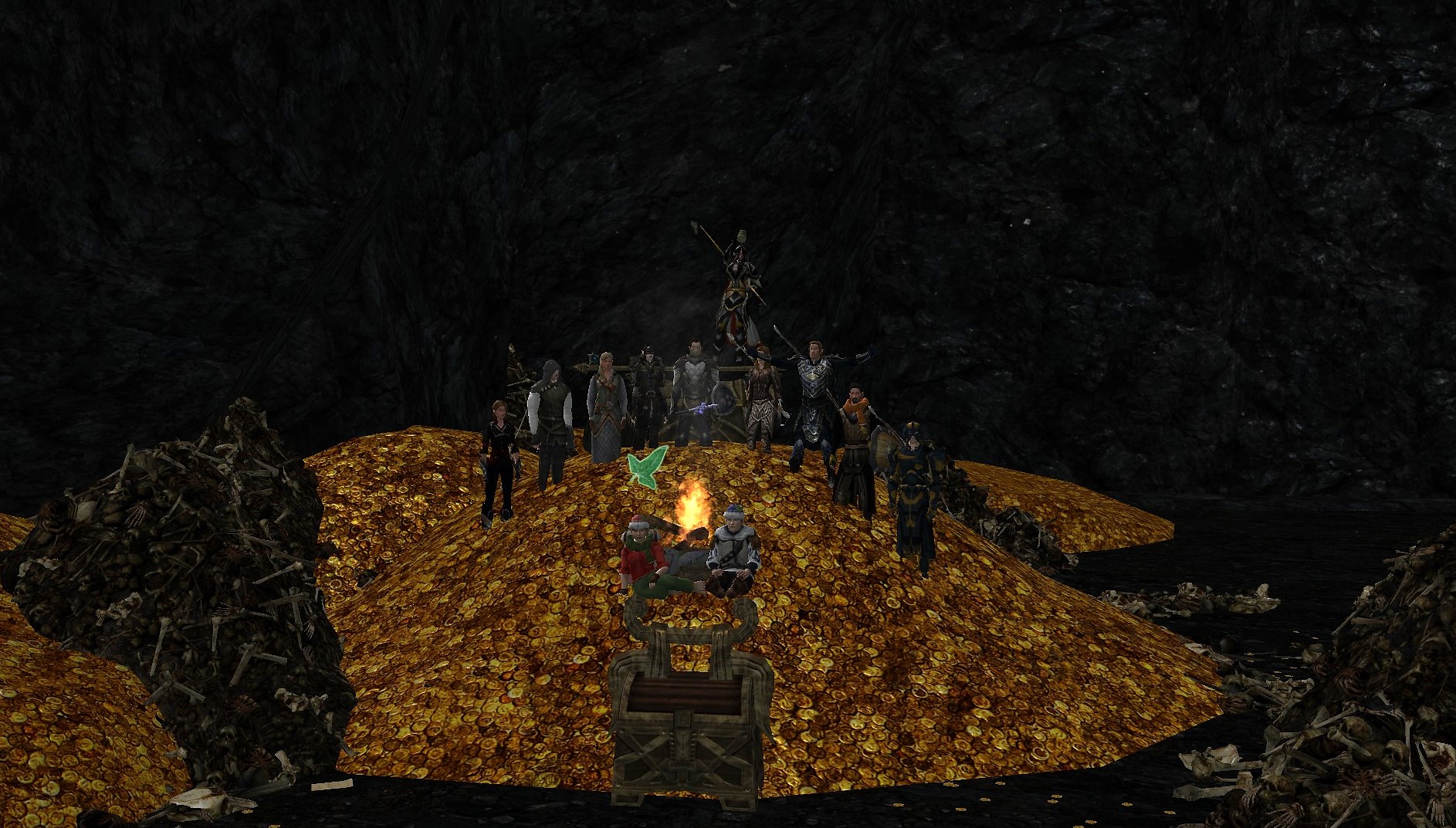 Some celebrations after the Original Challenger: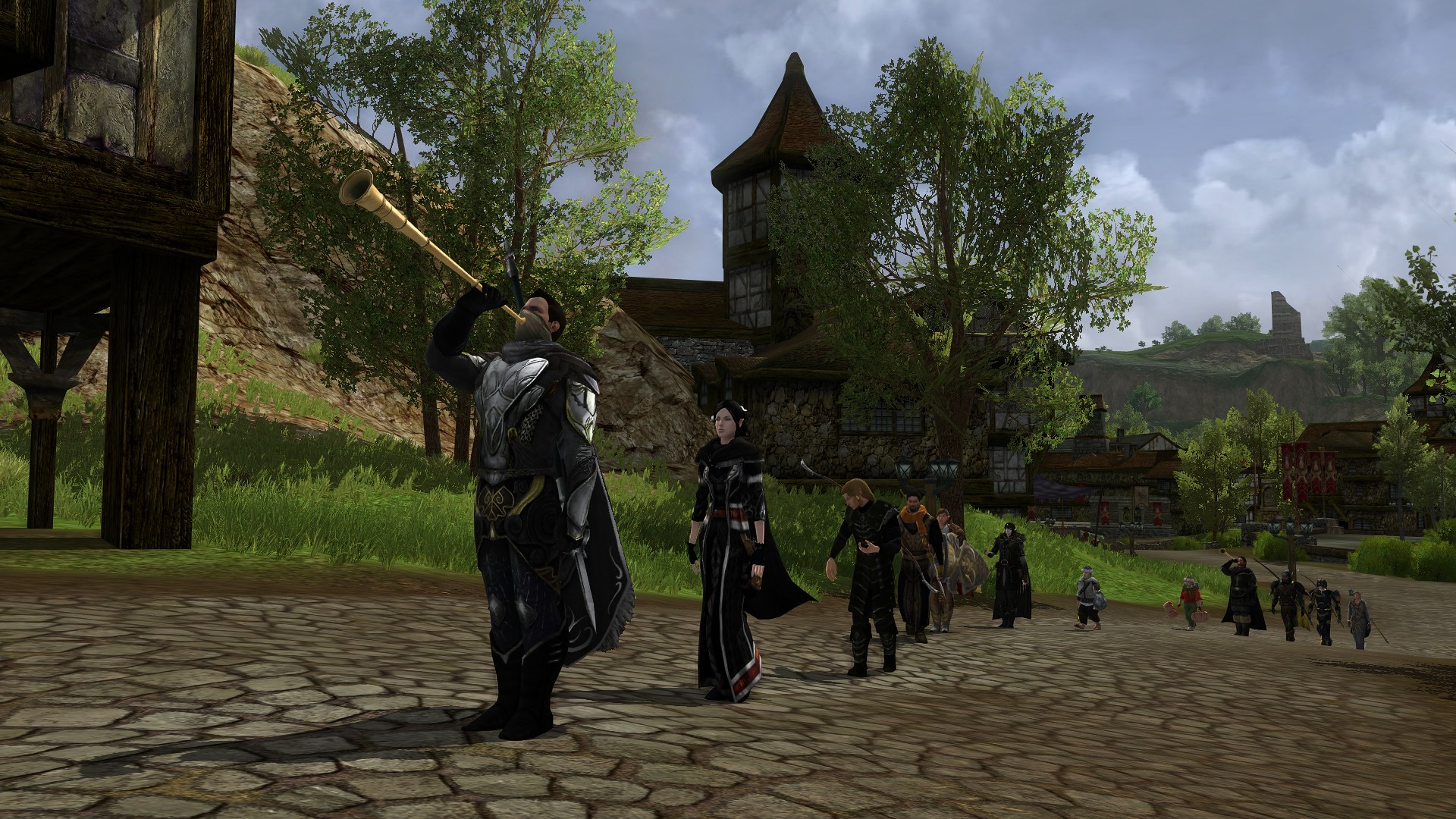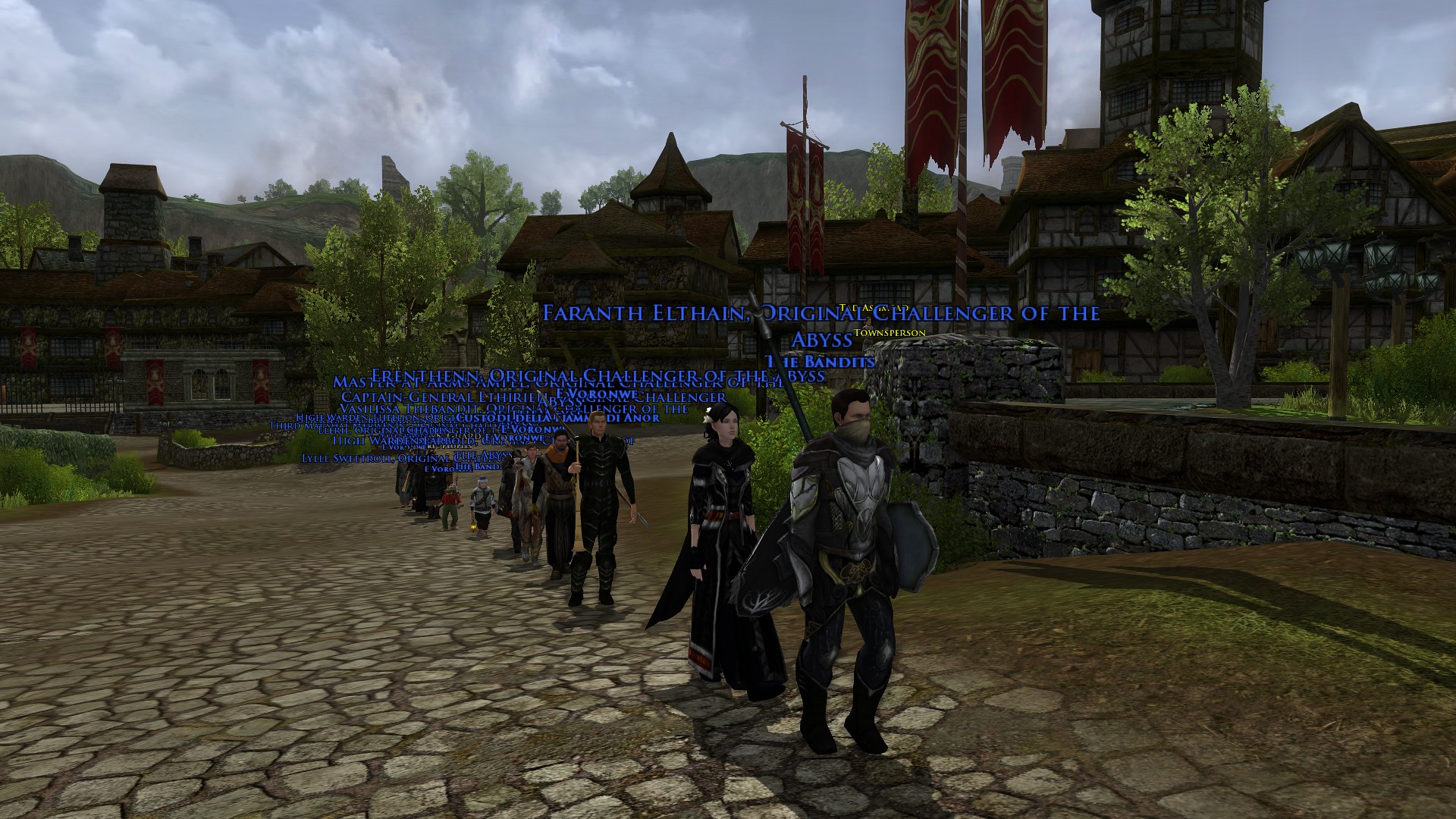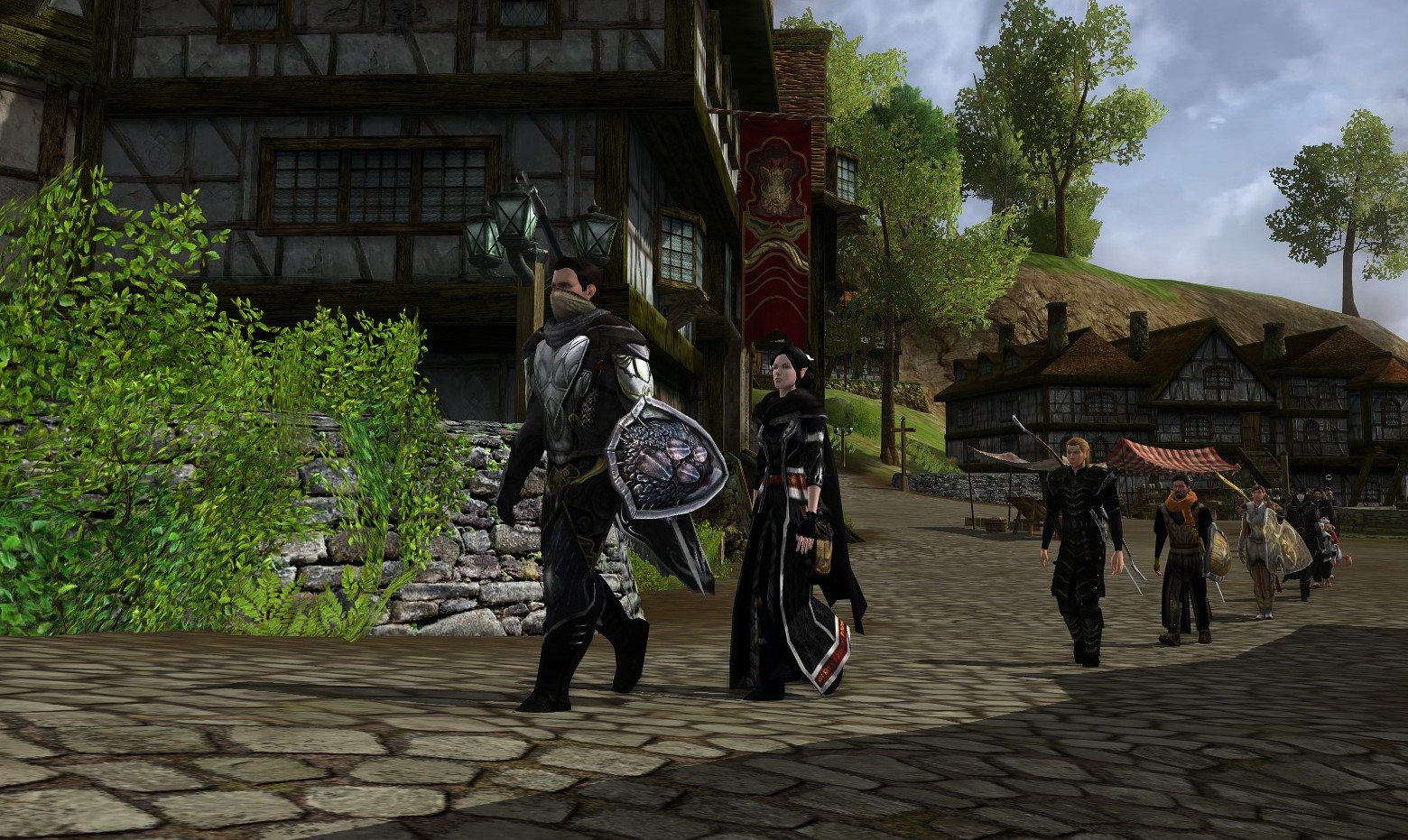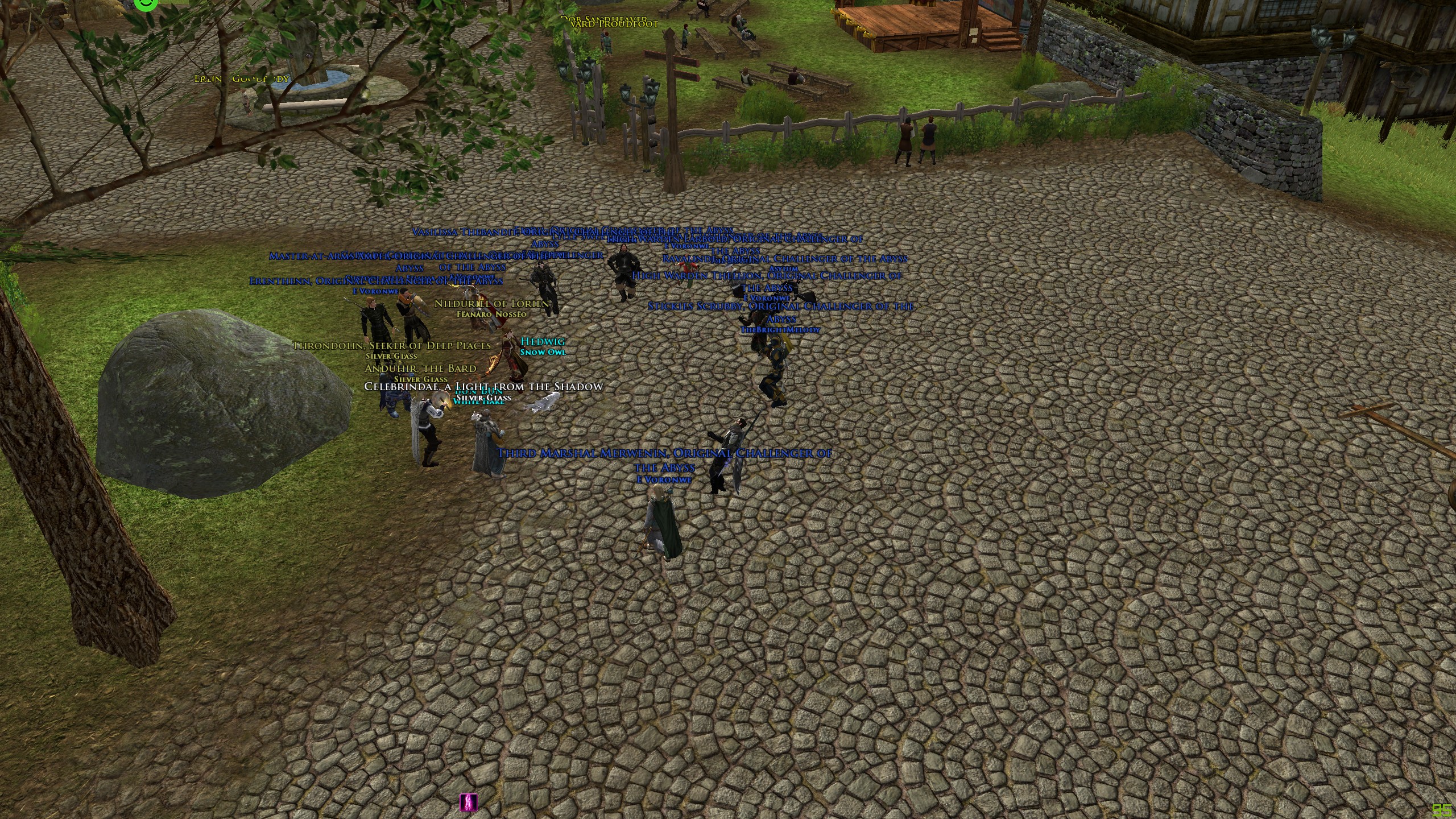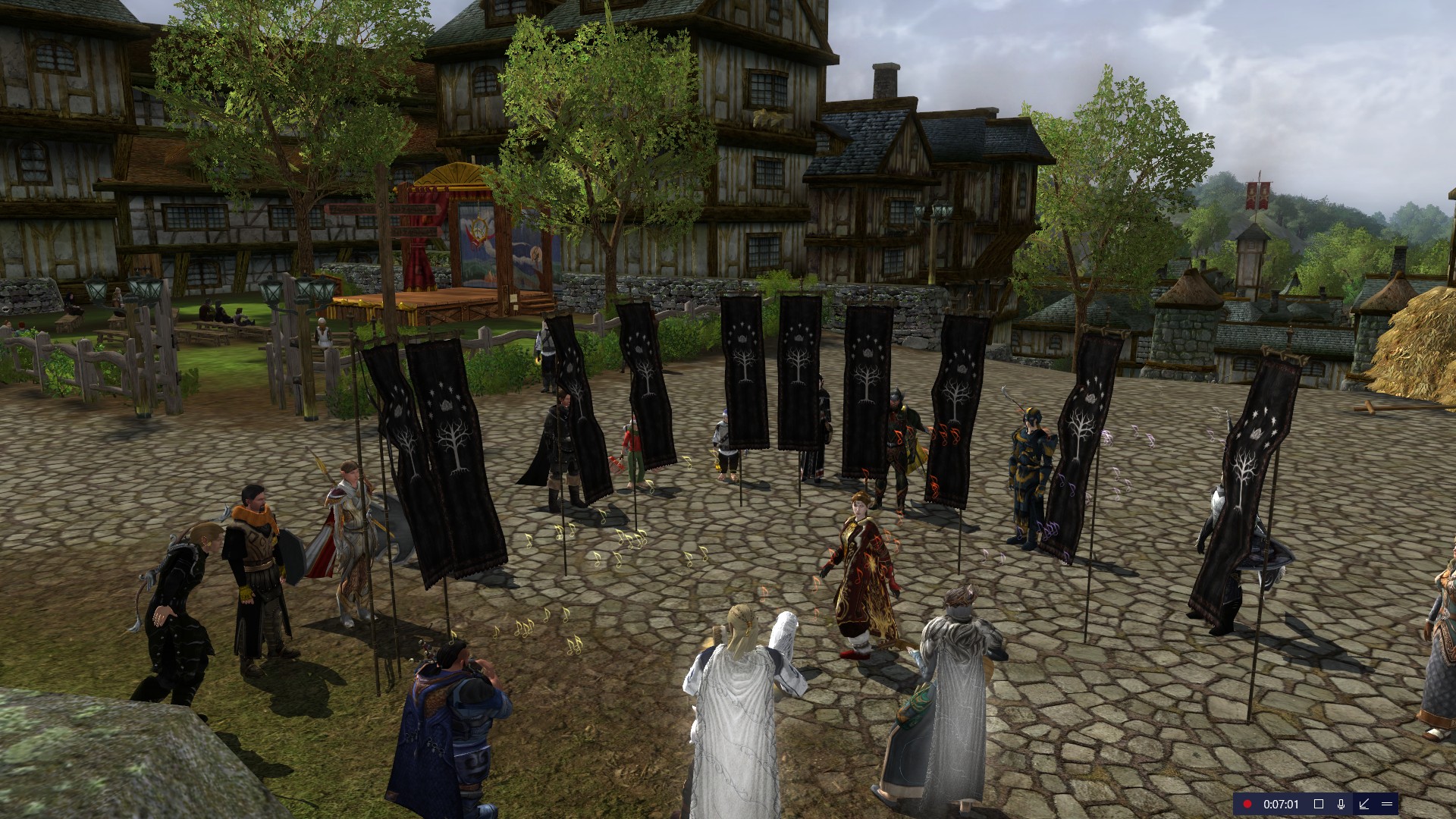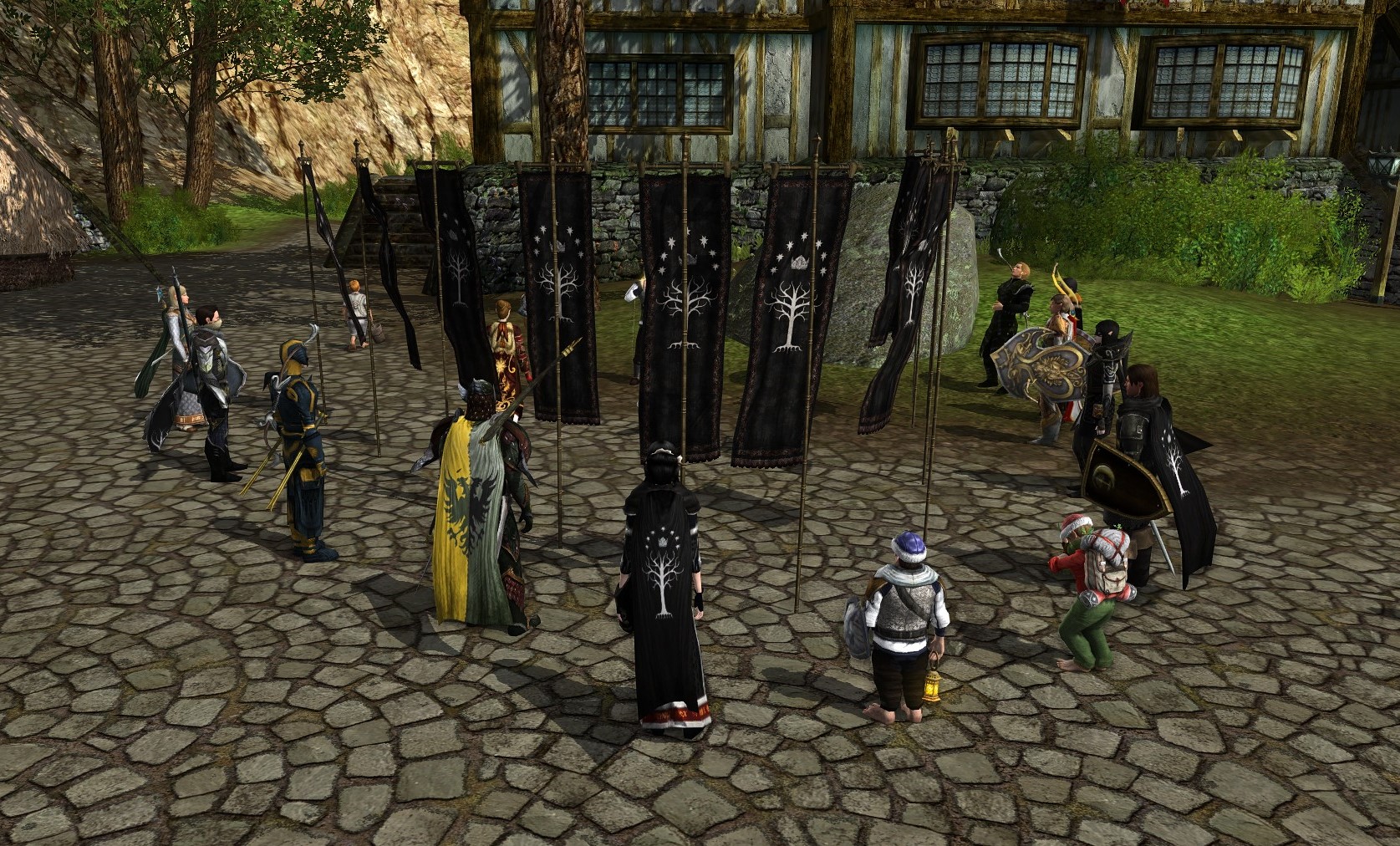 Thanks, everyone who took screenshots and a great, fun experience with the raid.
The Ithilien Spice Association Project:
How to apply: Submit an application to our site!
Refer to our Recruitment Status post for recruitment status and our expectations for applicants.
The main purpose of this project is to allow more passionate LOTRO players to join our community for raiding. Since our roster is full during prime time, we cannot recruit more players. So in order to allow more players outside of Bandit community to join us and raid with us, we are launching this project. We tend to avoid recruiting players from the world for our raids so this is a great opportunity for many of you who like raiding with well-versed groups. With that said, there are certain restrictions we have to apply.
As a spice member, the following will apply to you:
->Can join our restricted version of the site(you won't be allowed to see certain forums, etc.). However, you will get access to our raiding strategy/discipline forum.
->Can join a private in-game channel managed by Bandits. You are free to socialize on site and in the game with our community.
->Can join Bandit Raids! (Can also access our raid sign-up system on the Bandit site. This is exclusive to Spice members only. We tend to avoid filling spots from the world)
*Our Official Loot Policy applies here and to anyone who joins any Bandit Raids. For more Info: Loot Policy
**The Bandits members get priority to spots for the raid. For example: If 12 Bandit members sign up for a raid after you signed up as a Spice member, the 12 Bandits will get priority over you. Spice member sign-up works when there are empty spots in the raid. Check the site regularly for updates.
->Have a chance to join the Bandit community! If our roster allows, we will recruit members only from Spice project.
Things to keep in mind:
Spice members won't be allowed in internal affairs of the Bandit community. That means you won't be able to see or access our discussion forums, polls, etc. We are only providing a mere opportunity to join us in raiding when our raids aren't full. However, if any issues arise, you may contact the officers.
In our community, there is no restriction when it comes to playing with other alliances or doing raid with others besides the Bandits. We allow our member to have the freedom to play with whatever alliance they'd like to play with because we know that many people have multiple characters that they'd like to play with. For more information on this matter, check our Official Raid Locks Policy.
If you wish to join our Spice Association, you'll be agreeing to these terms and conditions.